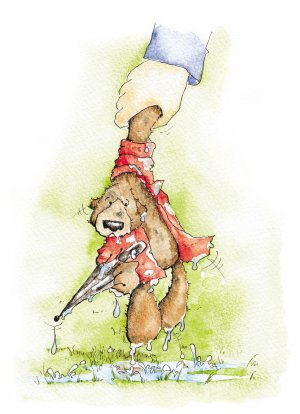 HISTORY
TEDDY MAC is a lost bear. Found in a muddy puddle in the Pecorama Car Park, he is taken home by Grandad, a steam train driver where he makes friends with the other Railway Bears on the Bookshelf. Each day Grandad takes Teddy Mac to work in the hope that someone might claim him.
As well as an OVERGROUND story, there is also an UNDERGROUND tale to tell. During his adventures at Pecorama, TEDDY MAC discovers that there are a mass of mole runs beneath Pecorama, all leading to the MOLE MARBLE MINE.
The MOLE MARBLE MINE is where all the lost marbles in the world are to be found. From all over the country, wherever they are dropped, marbles work their way down into the mole tunnels. From there, they are drawn to the MOLE MINE by the Moon Marble.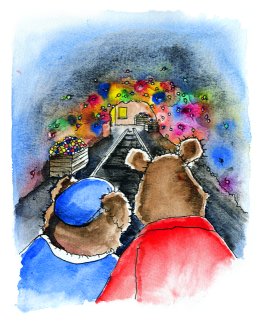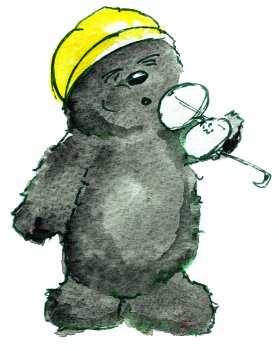 The Moles store them in their tunnels and also in underground railway trucks. The trucks are moved from place to place to help balance out any problems that may be happening above ground, such as the fountain drying up or the trains running late. In charge of all the mole runs is HUMPHREY, the night watcher mole who travels from mole hill to mole hill by pump trolley.